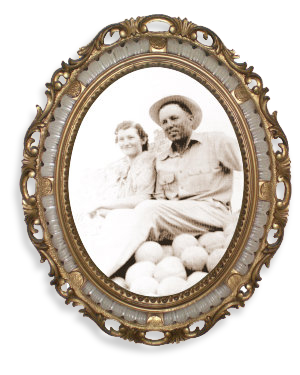 The Hall Farm dates back as far as 1929 when Jess Hall purchased his first piece of property. As the story goes, Jess started his farm with just a double-shovel plow and one mule. In 1930, he built his home that today still stands on the road that bears his name -Hall-Johnson.
Through the years, Jess was noted for his tomatoes and cantaloupe – although he raised about everything, including corn, okra, peas, green beans, potatoes and watermelons. From about 1956-1970, Jess and his wife Ruth operated a dairy as well. The Halls had 2 children, Jessie Lou Hall Nelson and Marvin Hall.
Today, Jessie Lou, her two children, their spouses and all of the grandchildren, live on what is left of the farm. Located at the corner of Pool and Hall-Johnson Road, approximately 45 acres remain undeveloped. As one of the last working farms in the area, our family hopes to continue the tradition by maintaining the rural atmosphere. So, enjoy the cows grazing around the pasture and thank you for supporting our farm!!!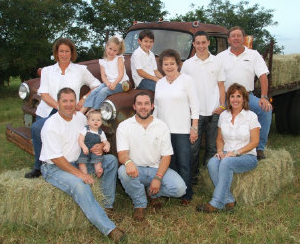 Our family 2010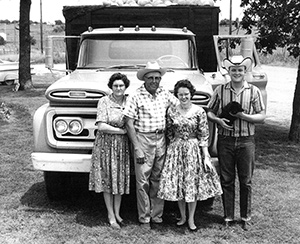 The Jess Hall Family 1961